JULY 14
NATIONAL DAY ON THE SEINE
DINNER CRUISE JULY 14 ON THE SEINE

Celebrate July 14 enjoying a meal on the Seine in Paris !
Boarding place:
Escale Grenelle
Boarding time: from 7.30 PM
159€ per person all inclusive
For the French National Day, Paris is the place to be!
And the most beautiful place in Paris…nothing else than la Seine.
Surrounded by monuments and floodlit bridges, come celebrate July 14 on the Seine in Paris.
For you, the panoramic barge Le Grand Bleu organises an unforgettable event!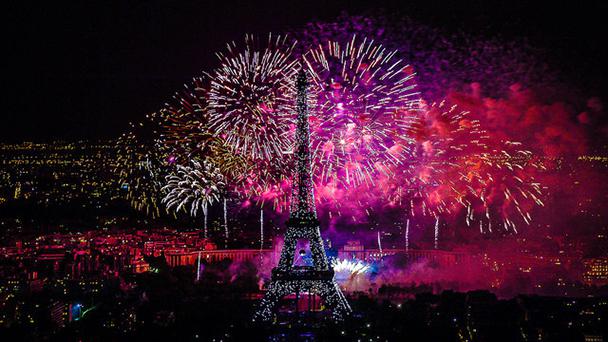 The first lodges of the Paris fireworks!
At the best place, savour a gourmet menu while admiring the surroundings from our panoramic boat
A stop is planned at the Tour Eiffel, to have a ringside view and contemplate the fireworks and its reflection on water!
Book now your dinner cruise for July 14 !
By phone 01.43.68.42.42 or 07.81.77.95.06, by email contact@legrandbleu.fr or online :